IBCCES is the global leader in training and certification for healthcare professionals, educators and corporate partners who work with individuals with autism and other cognitive disorders. Our reach extends to more than 2 million people in all 50 states and over 70 countries around the globe. IBCCES Member Learning Community is provided as a free service to all IBCCES members who have completed one or more of our training and certification programs.
Long Periods in Space Alter Astronauts' Brains
April 15, 2020
This
post
was originally published on
this site
Latest Neurology News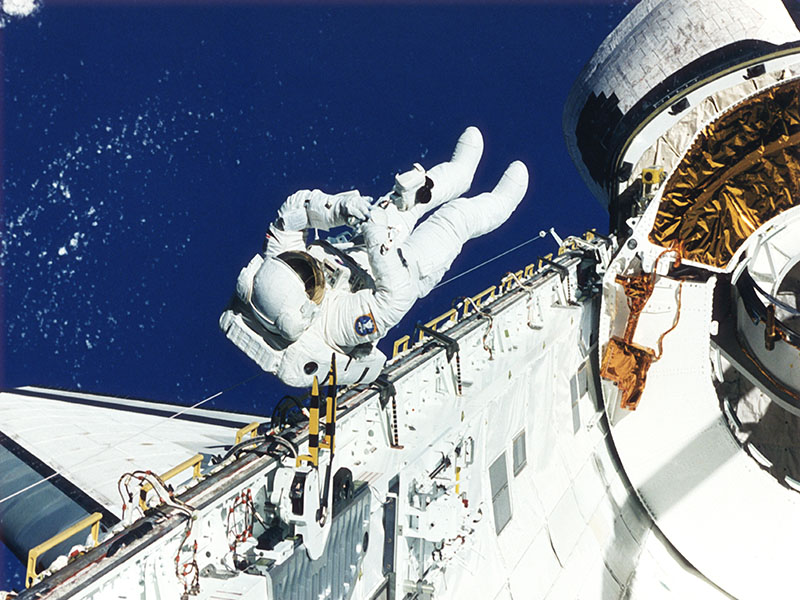 TUESDAY, April 14, 2020 (HealthDay News) — Long periods of time in space may cause brain volume increases in astronauts, new research shows.
Extended periods in space have long been known to cause vision problems. And more than half of International Space Station crew members have reported vision changes.
Increased pressure inside the head might contribute to vision problems, scientists have suggested.
To learn more, researchers conducted MRI brain scans on 11 astronauts (10 men, 1 woman) before and after they completed space station missions.
The MRI results, published April 14 in the journal Radiology, showed that the astronauts' time in space resulted in expansions in their combined brain and cerebrospinal fluid volumes. This is the fluid that flows in and around the hollow spaces of the brain and spinal cord.
The combined volumes were still elevated one year after the astronauts returned to Earth, suggesting permanent changes, according to the study authors.
"What we identified that no one has really identified before is that there is a significant increase of volume in the brain's white matter from pre-flight to post-flight," said study lead author Dr. Larry Kramer, a professor at the University of Texas Health Science Center at Houston.
"White matter expansion in fact is responsible for the largest increase in combined brain and cerebrospinal fluid volumes post-flight," he said in a journal news release.
The MRI scans also revealed pituitary gland changes in the astronauts, suggesting increased pressure inside the head while in space. The pituitary gland is located at the base of the skull. It controls the function of many other glands in the body.
"When you're in microgravity, fluid such as your venous blood no longer pools toward your lower extremities but redistributes headward," Kramer said. "That movement of fluid toward your head may be one of the mechanisms causing changes we are observing in the eye and intracranial compartment."
The researchers said they are studying ways to counter the effects of microgravity in space.
— Robert Preidt

Copyright © 2020 HealthDay. All rights reserved.
The abbreviated term ADHD denotes the condition commonly known as: See Answer
References
SOURCE: Radiology, news release, April 14, 2020