IBCCES is the global leader in training and certification for healthcare professionals, educators and corporate partners who work with individuals with autism and other cognitive disorders. Our reach extends to more than 2 million people in all 50 states and over 70 countries around the globe. IBCCES Member Learning Community is provided as a free service to all IBCCES members who have completed one or more of our training and certification programs.
Recovery From Mild Brain Trauma Takes Longer Than Expected: Study
March 30, 2020
This
post
was originally published on
this site
Latest Neurology News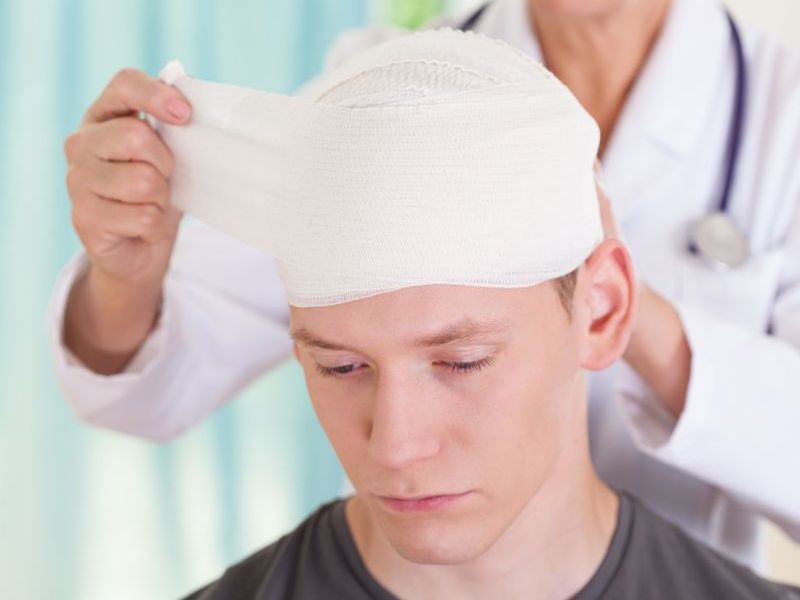 SUNDAY, March 29, 2020 (HealthDay News) — Less than half of patients with a sports-related mild traumatic brain injury (mTBI) recover within two weeks, new research shows.
"This study challenges current perceptions that most people with a sports-related mTBI recover within 10 to 14 days," said lead author Dr. Stephen Kara, from Axis Sports Medicine in Auckland, New Zealand.
He and his colleagues analyzed recovery time in nearly 600 patients in New Zealand treated during a two-year period for sports-related mTBI. More than 3 out of 4 were male, and their average age was 20. About 7.5% were under age 12.
All patients followed a standard protocol. It included 48 hours of "relative rest," meaning they avoided mental and physical tasks that could aggravate their head injury. They then gradually increased such tasks.
After 14 days, 45% of patients had recovered, the study found. Recovery rose to 77% after four weeks and to 96% eight weeks after injury. Recovery time was similar across all age groups.
However, current guidelines from the global Concussion in Sports Group (CISG) say that nearly all sports-related concussions resolve within 10 days.
U.S. guidelines for youth concussions call for follow-up care from a health care provider after the emergency room visit, then a plan for gradual return to school and play when fully recovered. Each person should be evaluated individually.
The study findings appear in the March issue of the Clinical Journal of Sport Medicine.
"This rate of recovery is slower than described in previous CISG, and other position statements," Kara said in a journal news release. "We believe that our data may reflect the natural recovery timeline for those with a sports-related mTBI."
His team noted that recovery times were longer for female athletes and for patients with a history of migraine or mental health issues. Those who delayed seeking medical attention also had a slower recovery, the study found.
"Early access to care after mTBI leads to faster recovery," Kara said. "It enables physicians and therapists to empower patients to be actively involved in their recovery from both a physical and cognitive perspective, supported by a clinical recovery protocol."
— Kayla McKiski

Copyright © 2020 HealthDay. All rights reserved.
Brain Food Pictures: What to Eat to Boost Focus See Slideshow
References
SOURCE: Clinical Journal of Sport Medicine, news release, March 9, 2020